THE TOMOE for TRAVERSING 8 CONLAY
The Tomoe stairwell visuals installation.
​
First of all, it was an honour to get to work with the soon-to-be opened luxury boutique residency hotel – 8 Conlay which is established in the heart of Kuala Lumpur. Keeping its prestigious reputation, 8 Conlay collaborated with designers and architects such as Hud Bakar (RSP Architects), Kelly Hoppen, Steve Leung, John Hitchcox (YOO), TROP, Fictionist Studio, Jonathan Liang, to name a few – sets a whole new level towards the arts of living, architecture, and design.
​
During the event of its preview launch, the concept was to bring the vibe of the real 8 Conlay Hotel Residency into the main HQ of KSK building. With only 4 floors functioning during the event, people are asked to use the stairs when going downstairs so they could get by each floors easily.
​
Along that, The Tomoe was assigned to enhance the staircase with our visuals and lighting so it wouldn't be empty and dull. Our ideas was to put 10 pieces of 60inch LED TV along the 3 floor's wall since the place is very cramp and limited in spaces. Featuring visuals made from the finest elegant elements of 8 Conlay such as the marble, fine steels, gold lines, and a bit of colours here and there. Hence, the emergency staircase became more mesmerising rather than the classic old fire emergency staircase appearance.
​
The work was featured on the Traversing 8Conlay event happening on 23rd of August 2018 at KSK Building, Jalan Yap Ah Sak.
​
Direction: Takashi Aiman, Azurin Nasir, Jonathan Liang
Visual Content: Takashi Aiman, Yasminkhai, Azurin Nasir
Videographer: Yasminkhai
Shiseido Malaysia x The Tomoe
Installation Design
Essential Energy Launch
Energy Channel
Energy Channel
Energy Channel
Energy Channel
Energy Channel
Energy Channel
Energy Channel
Energy Channel
Energy Channel
Energy Channel
Media Launch
Media Launch
Media Launch
THE TOMOE x SHISEIDO MALAYSIA,
ESSENTIAL ENERGY LAUNCH 2018
Essential Energy Media Launch @ The Slate - 27th March 2018
Essential Energy Suria KLCC Roadshow - 10th-16th April 2018
​
The Tomoe "Energy Channel" interactive installation for Shiseido Malaysia "Essential Energy" Launch 2018. An exploration of Plexus visuals, and visual effects towards 4 layers of string curtains. Upon that we added a Kinect interaction generative visuals overlayed over the main visuals. Metaphorically representing / visualize the energy surrounding the people's body on screen.
​
Photos & Videographed by Bulan Photocinema
Video Edited by The Tomoe
UNBOXING BOX TWU
​
Urbascapes pres. Unboxing This Way Up Showcase
2 Hang Kasturi
11 November
Feat. Airliftz, Lunadira, Allester Shaun, and a special guest – Glazed Baguette DJ Set.
For the first ever showcase of the new upcoming promising diversify record label – This Way Up Records, with support from the annual arts celebration Urbanscapes Festival 2018, The Tomoe were assigned to do a simple decoration so we did a projection mapping visuals on top of ten 40cm cubic boxes which can be as a photo backdrop for the audience.
​
ARTTECH KL 2017 Poster
ARTTECH Logo Designed by The Tomoe
Panel Discussion
Panelists
Installation Artwork
Installation Artwork
Installation Artwork
Installation Artwork
Installation Artwork
THE TOMOE for ARTTECH KL 2017
The Tomoe were assigned to help Nollyz Sdn. Bhd. to:
- Co-organize / co-curate
- Revise event proposal
- Revise event marketing design assets
- Co-host the event and moderate the Panel Discussion
- Design the official logo and co-designed the official event poster
- Provide one installation artwork in collaboration with Huzaifah Mahmud and Biji-Biji Initiative
​
The Installation Artwork were mostly focused on Huzaifah Mahmud's masterpiece:
Digital Device Distraction Syndrome (3D S)
www.behance.net/gallery/44618637/Digital-Device-Distraction-Syndrome-(3D-s)
​
The Tomoe helps providing the motion graphics / visuals and project map it on the 2meter X 1meter illustration to create depths, adding more to the aesthetics. We also added selected nature sounds incorporating with each layer of visuals.
Biji-Biji Initiative help providing and program the touch interaction using plants as the triggering button medium to trigger different sounds and visuals.
JUICE 15 ANNI The Tomoe Poster
Parts of the Blueprint 1
Parts of the Blueprint 2
Parts of the Blueprint 3
"JUICE Feature" Photowall
"JUICE Feature" Photowall
"JUICE Feature" Photowall
"JUICE Feature" Photowall
JUICE Sculpture Projection Mapping
JUICE Sculpture Projection Mapping
JUICE Sculpture Projection Mapping
JUICE Sculpture Projection Mapping
JUICE Sculpture Projection Mapping
THE TOMOE x JUICE 15th ANNI.
We've provided 1 interactive installation insta-worthy photowall, 1 projection mapping for the JUICE lettering, and made the official promo video for the event. The photowall installation titled "JUICE FEATURES" consists of the old, physical JUICE magazine front covers which intend to bring the nostalgic feels plus to make the audience have their own set of front cover feature.
The Tomoe Exhibition Poster
Artist Statement
Light Pieces construction
Light Dimension construction
Light Dimension construction
Light Dimension construction
Light Dimension
Light Dimension
Light Pieces
Light Pieces
Light Pieces
ISKARNIVAL KREATIF 2016
ft. THE TOMOE
We were commissioned to do 2 installation artworks for the Iskarnival Kreatif. Alongside installations done by DAM Interactive, Biji-Biji Initiative, Huzaifah Mahmud, and more.
​
LIGHT DIMENSION
In collaboration with Dzarull Jeffry from Sly Fox Crew, which drew and co-designed the mural for us, we give depths to the mural to explore the dimension on a flat screen by projection map visuals of lines, colors, and shapes onto the mural. The installation automatically invites audience to study and observe the cinematic-like effects visual feast as they dive into different dimension effects on each set of different projected visuals. Some say it looks like the mural is floating, some say it looks like sticker, some say it gives depths, some say it creates illusion, and some were just having fun for insta-worthy shots.
​
LIGHT PIECES
Created by Teddx, this project explores the visuals projection capability of physical mass / sculptures in mid-air, how it can decorate and fill the space. Using minimal but yet carefully crafted and selected materials, the pieces are made into different shapes, weights, placements, and a total experiment. Then we place a visual projection from below, and reflected by a mirror that is placed at the top so the visuals were shown at the front and subtly at the back of the sculptures. On top of that, we would like to see how people react to each box we placed at each corner, which triggers different visuals onto the installations. Different visuals shown different effects towards the audiences.
JUICE 13TH ANNI POSTER
kinect installation
kinect installation
JUICE visual map
JUICE visual map
THE TOMOE x JUICE 13th ANNI.
We did 1 generative visual interactive showcase using Kinect, Resolume and sound detection, and 1 projection mapping to JUICE lettering sculpture, sized around 5ft length x 5inch width x 3ft height. We also did the teaser, promo, and recap video.
​
Submorph Showcase poster
Quotes poster
Submorph exclusive artwork 1
Submorph exclusive artwork 2
Submorph thesis book
Submorph floorplan
Submorph 3D mockup
Submorph
Submorph construction
Submorph construction
Submorph event photo
Submorph event photo
Submorph event photo
Submorph event photo
Submorph event photo
Submorph event photo
Submorph event photo
Submorph event photomorph 19
SUBMORPH

AIM & OBJECTIVES
To educate people about the existence of sub bass and its nature, featuring various types of knowledge involving three of our senses; sight, hear, and touch. Moreover, to create a new experience of meditating, help people develop calmness, and prevents ignorance issues.
Mano
Progress 1
Progress 2
Progress 3
MANO by Teddx / LABRVCK

"MANO" for LS7, Seksyen 7 Shah Alam, Selangor Darul Ehsan.

"Mano" is an installation that brings the importance of conservation of nature. There's some people who don't even care & don't wanna take parts about it. We as the habitant of earth should realize all the goods that we got from mother nature.
"Be kind to all as all is a reflection of your action".
LABRVCK FB page - www.facebook.com/labrvck

Laman Seni 7 project review -
www.vimeo.com/99833797
www.vimeo.com/110983364
www.vimeo.com/88735558
Concept Art
Breakthrough Epoch Logo
Floorplan
Artist Statement
BREAKTHROUGH EPOCH
ARTIST STATEMENT
In a city full of concrete and lifeless people seeking for money, jobs and their everyday routine, there's something out there trying to breakthrough those walls and yet to be discovered by these unaware people. "Breakthrough Epoch" offers a platform for people out in the streets to be appreciative again to other living things out there we called nature and culture traditions. In this presentation, we let the nature burst out from the concrete and interact with the audience with how natural they could be. Within it, it represents some important elements in our living which is wood / flora, animals / fauna, and traditions. These elements are very important to us as it perfects the cycle of life. Without one of these, the world could turn into a disaster. That is why the interactivity features the whole thing in a spinning wheel as it metaphorically represents the world we living.
Terra Poster
Terra Concept Art by Nisa Rieko Rinz
Floorplan
Terra photo 1
Terra photo 2
Terra photo 3
Terra photo 4
Terra photo 5
Terra photo 6
Terra photo 7
Terra photo 8
Terra photo 9
TERRA
ARTIST STATEMENT :
This project will execute an installation on the MMU FCM garden, its main goal will be a reminder for people, spending too much of their time in Cyber-Blue (internet), labs and theories and desks about what we take so happy of running through the local garden when we were young, to look at the green and recall the time when we want to remain at the "Never-land" and live in the tree forever. There will be plantings in the garden and there we will decorate with artworks of installations, sculptures and more in planning with the regard to nature.
Special thanks to Nisa, RAD and LABRVCK for being part of this wonderful project.
More info at
TAKASHI AT SOURCE poster
Event Teaser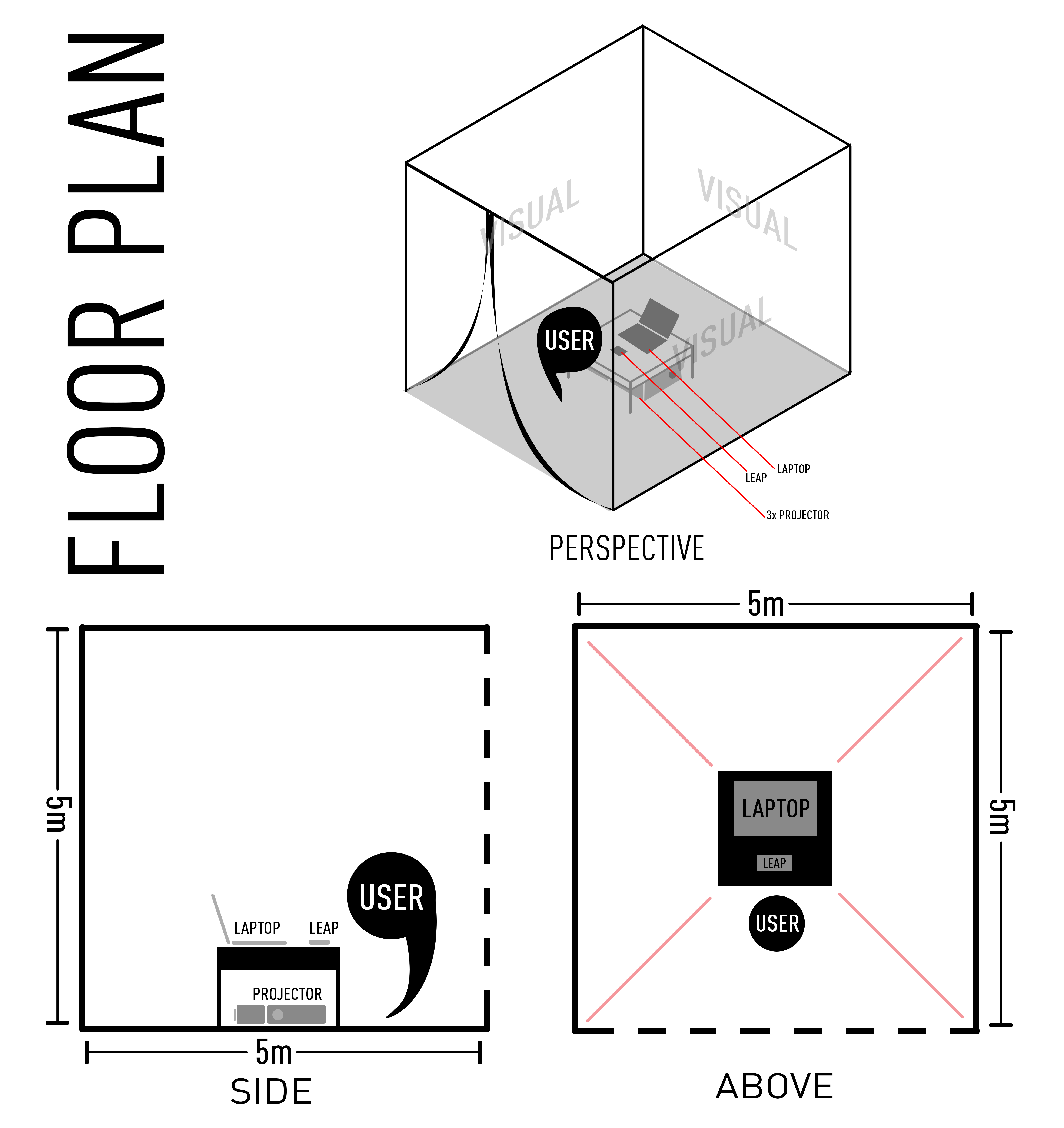 Initial Floorplan
Extra Facts
gallery content
gallery content
gallery content
gallery content
gallery content
gallery content
gallery content
gallery content
TAKASHI AT SOURCE
ARTIST STATEMENT :
It is a great opportunity to get to join the Japan exchange program trip for 9 days fully funded by Japan government. This program is called JENESYS 2.0, representing MMU and Malaysia. Within this trip, Takashi has learned so many things within the culture and Japanese thinking. It is a dream came true for Takashi as he is always wanted to go to Japan since he was a little child. It is a life changing moment. It is obvious that his mind and views has open wider towards everything. Upon that, things are mostly recorded in photography form. Thus, it will be good to share the experience with all.
More details at www.icicm.mmu.edu.my/awards/
ARTWORK TREATMENT :
Used a flash application to make a photo gallery which features a lot of photos during the Japan trip. Using motion detection, wave hand to control gallery to slide left or right.
D.I.D. poster
D.I.D. floor plan
D.I.D. info
D.I.D. info
D.I.D. info
D.I.D. visual screenshot
D.I.D. photo
D.I.D. photo
D.I.D. photo
D.I.D. photo
D.I.D. photo
D.I.D. photo
D.I.D. photo
D.I.D. photo
D.I.D. photo
D.I.D. photo
D.I.D. photo
D.I.D.
ARTIST STATEMENT :
It's a weird and most controversial disease named Dissosciative Identity Disorder. Formerly known and more popular by the term Multiple Personality Disorder. It took time, experiences, and much tolerance to be able to control it. This disease truly exists within people and they found out it's hard to believe such thing exist. So we are showing information and statistical data about it in different medias. In this installation, we attempt to bring the user into a journey that would make them found another person in them (metaphorically speaking). We attempted to make a black maze as a metaphor for the dark world. In there, they need to find a way to the visuals / core that contained information. Moreover, they will be accompanied in a darkwave, psychedelic kind of visuals and music that will synchronize with their emotions.
ARTWORK TREATMENT :
Used a 15meter x 6inch black cloth and make it a 2.5meter x 2meter messy maze room. Then we projected a reflected visual outside the room but capable of seeing it inside through white colour typo / images. With motion detection, the user able to trigger the visuals / information with "buttons" attached on the wall / cloth.